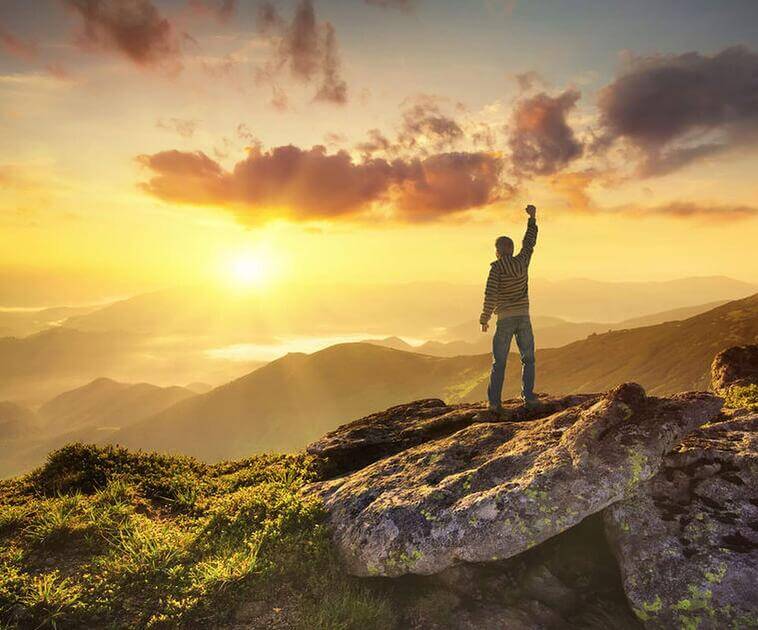 As companies slowly return to a new world after lockdown, there are a host of changes in store for workplaces. Plans call for everything from apps that track who you've been in contact with, to regular temperature screenings, carpet that designates a six-foot radius around a desk, snap-on partitions between desks, and foot pulls on doors to avoid knobs and handles.
What I don't hear at the top of wish lists is something just as critical to employee and organizational health, something every company needs to be planning in a period of wrenching change, risk, and uncertainty: a stress management strategy.
EVERY DAY NOW IS A MENTAL HEALTH DAY
We are in the thick of the worst pandemic in a century, combined with possibly the worst economic collapse since the Depression. That is having a major impact on mental health. Two-thirds of Americans report feeling anxious, lonely, or hopeless in a survey by the National Research Center at the University of Chicago.
Meanwhile, 88% of workers reported moderate to extreme stress in a survey by the health company Ginger, with 62% of them saying they lost an hour a day of work due to COVID-19 stress, and 32% lost two hours.
We can't go back to business as usual or act like a traumatic event of the scope of a pandemic didn't happen. There are high levels of fear for personal and family safety, a steady tide of RIPs in Facebook feeds, ongoing social distancing and isolation, financial hardship, childcare issues, and painful uncertainty about how long it will all last. Employees are going to need a lot of support and guidance to get through possibly another year of living with risk.
COUNTERING THE PESSIMISTIC DEFAULT
You can have the best physical mitigation measures, but if the mental health side is ignored, it can lead to cynicism, burnout, depression, absenteeism, substance abuse, and worse, not to mention the impact all that has on performance under unprecedented pressure. Experts are predicting post-traumatic stress surges for frontline workers. Even if your team is not on the frontlines, we are all absorbing a tremendous amount of grief and anxiety that will affect us and shape mood for a long time.
Organizations need to be able to bolster the mental health of employees under duress in the pandemic by giving them skills to be resilient and counter the default pessimistic track with the science of optimism.
Of course, there was no shortage of stress at work pre-virus. To transition staff to a mid-pandemic workplace, organizations need a stress management plan to manage major upheaval and change and navigate ambiguity. Most experts say that this battle isn't going to end until there's a vaccine, at the earliest next year.
A STRESS MANAGEMENT PLAN FOR THE PANDEMIC
We know how high stress undermines organizations. It creates 46% higher health costs, and 40% of employees who leave companies cite stress as the reason (Sparks). Stress undermines decision-making, intellect, judgment, and impulse control, leading to conflict and poor interactions with colleagues and customers. Stress sabotages attention (i.e. productivity) as it directs attention to thoughts in tenses other than the one with the task at hand.
What would a stress management plan look like? It could start with a stress management training for employees and management that lets folks know we are all in this together and that we can make our lives and work easier with tools that increase resilience and coping capacity.
Almost all of us are flying blind when it comes to stress management, since the culture doesn't teach us those skills. So the need now for everyone to understand how to manage it is crucial. The default to stressors large and small is to autopilot reflex, catastrophic thoughts and false beliefs that drive stress. Yet everyone on your team has the power to manage demands, instead of be managed by them, even in a pandemic.
HOW TO STAY CALM IN THE STORM
Stress management programs should address the pandemic head-on and the issues created by it, which span work and life. Our virtual stress management training, for instance, Calm in the Storm, brings together tools to navigate change, uncertainty, and anxiety during COVID-19 and also equips employees with stress reduction and smarter-work skills for the task bottlenecks and normal pressure points of the job.
Since our thoughts are what generate stress, employees learn how to reframe the false stories of stress, think before they react, and switch from emotion-based reactions to problem-solving-based solutions.
Did you know we all have, not just a physical immune system, but also a psychological one? We are highly resilient, when we know how to exercise that system, something our stress management training helps your team do.
After the training, it's important to develop an ongoing stress management and resilience support system—to sustain the new practices and negotiate a long period of ups and downs of the virus, economy, sales, marketplace, and events that fuel pessimism and impatience. This can include ongoing webinars, support groups within the company as well as on-call support with one-on-one counseling and coaching, all of which we can help with.
If there was ever a time for teamwork, this is it, both within organizations and the nation. One of the best ways to build that is through a stress management plan that gives everyone the practical and emotional support needed in overwhelming times.
For details on our virtual stress management and resilience program, Calm in the Storm, please click the button below.