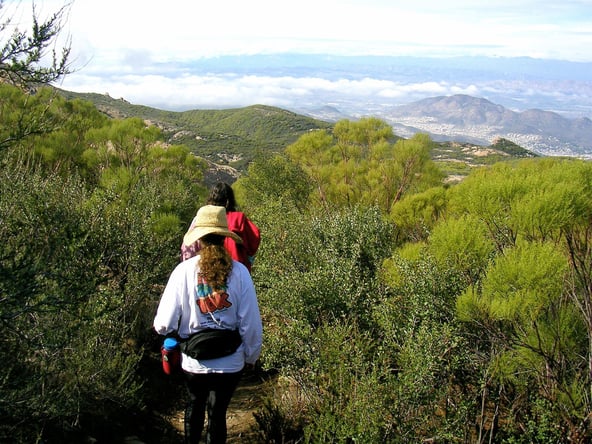 What goes through your head when you have an unoccupied moment outside the office? Most likely it goes something like this: Get busy! I really should be doing something!
The reaction isn't just based on habit, but something that is drummed into our heads that couldn't be more hare-brained: Leisure is a lesser realm that has no value. In fact, quality and frequent leisure time is vital to health and life. It IS our life, the thing we're working for. We don't get that message, though, and as result, many of us feel squirmy about stepping back, as if only a slacker would partake.
This is what the psychological world calls a "false belief," an uninformed notion held dear that holds back health, happiness, and the truth. If you look at the science, getting a regular dose of leisure is as important to your health as eating the right foods or getting exercise. Recreational activities are the missing piece of wellness, the overlooked antidote to entrenched stress and pessimism.
BEYOND BOREDOM
A new study from Matthew Zawadski, a psychology professor at the University of California, Merced, found that people who took part in leisure activities reported they were 34% less stressed and 18% less sad. "When people engage in leisure activity, they have lower stress levels," he reports on the UC Merced website, "better mood, a lower heart rate and more psychological engagement—that means less boredom, which can help avoid unhealthy behaviors. But it's important to immerse in the activity and protect leisure time from external stressors."
In other words, to get those benefits, you have to be engaged in the activity. That doesn't mean it has to be aerobic or muscle-flexing, though those work great too. Quieter pursuits, such as listening to music, doing puzzles, or sewing can also shift minds out of tension and into the positive space where recovery and flourishing begin.
It makes perfect sense, doesn't it? When you're having fun and fully immersed, it crowds out stress and negative mood. Why is this so hard to get? One of the reasons is that we have been taught to feel guilty unless we are on task and that productivity is a function of endurance and stamina, a triathlon in pants. All the research tells us this is bogus.
FATIGUED BRAINS LOOK SOUND ASLEEP
Brains that are fatigued look like ones that are sound asleep, MRI scans show. The true source of productivity in the knowledge economy is recharging and refueling and brains that are fresh. Leisure activities have an amazing ability to provide that refreshment, not just because play and doing things we like energize us, but also because these activities satisfy core psychological needs, such as autonomy and competence. That makes us happy. Princeton's Alan Krueger led a study that found that people are at their happiest when they are involved in engaging leisure activities.
The tonic of engaged leisure acts as a rumination-buster. Rumination—thinking over and over again about our problems—is a core driver of stress. Stress constricts the brain to perceived emergencies that lock us in to loops of doom and gloom, or "awfulizing," as it's known in the psychological trade. Leisure activities preoccupy the brain with challenge, learning, and fun, which push out worries and allow a reset.
The University of North Carolina's Barbara Fredrickson has shown that positive emotions can reverse even the physical effects of stress. They can "undo" a high heart rate and disrupted digestion. They also build resources, in this case of positive emotions that have been shown to buffer stress and help us withstand setbacks.
BUILDING POSITIVE MOOD
If you don't break up the self-propelling loop of tension and danger in your head, the stress can develop into chronic stress, which can set off a host of medical conditions, and ultimately, morph into burnout, the last stage of chronic stress. That means a mode of continuous fight-or-flight, which suppresses the immune system, and increases the bad cholesterol and decreases the good kind.
We can escape this rut through psychological detachment from the day's events in the form of that thing right next to us we think is only permissable for kids and retirees: leisure. Making a psychological break from the strains and pressures of the day is an essential stress management tool. It unleashes the positive emotions that turn off the danger signals and bring us back to our core selves and the things and people we enjoy.
Without a diversion from the day's preoccupations, we're left in a morass of negative thoughts and tension. Researchers have shown that leisure activities after work counter the stress loop and negative affect (grouchy, angry, tense, irritable, a non-pleasure to be around) that comes with it. Studies show that people who engage in leisure activities, whether it's chess, dancing, reading, and especially any activity that involves a mastery experience, wake up the next morning with positive affect and more energy.
PUT PLAY ON THE CALENDAR
Stress is a huge energy-drainer. It forces your organs to work overtime under duress, and that is the opposite of employee engagement, whose main domains include vigor and dedication. Recreational activities refuel that energy, which is why they are a significant piece of wellness and enagement programs.
One of the challenges to unlocking this amazing resource is that stress and the belief it sets off in your ancient brain that you are about to die suppresses the play equipment in the brain. Who wants to have fun when you're about to kick the bucket? The way around this vise-grip is to plan activities, put them on the calendar, and commit to doing them no matter what negative frame of mind you're in. Moods are transient, so the false emergency of stress will disappear within a few minutes of doing something fun.
Another way to trick the brain so it doesn't freeze fun out of your life is to take up a hobby or leisure pursuit. This insures that you engage in the experience on a regular basis and allows for a steady dose of psychological detachment and increasing opportunities to build competence and social connection, core needs. Studies show that a passion can add eight hours of joy to your week. I'm betting that's something you would consider valuable—even if it comes from that slackery world of leisure.
If you would like to improve wellness and engagement on your team or in your company, click the button below for more information on our wellness programs.