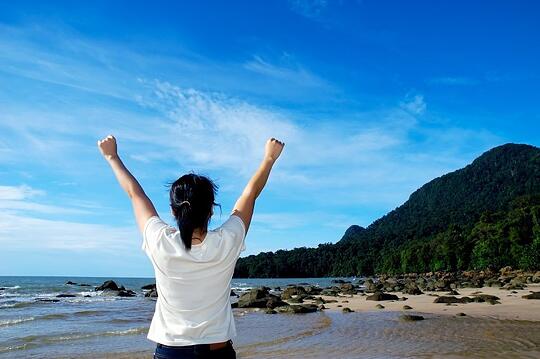 It's repeated so often it's practically a cliché: The definition of insanity is doing the same thing and expecting a different result. It's a popular expression, because it captures a distinctly human talent for knowing something is absurd while continuing to partake in it.
By this definition, there are certainly plenty of certifiable behaviors at the office these days, particularly when it comes to doing things that don't make productive sense, such as not managing email or conflicting deadlines. The more we are on autopilot, the more we are doomed to repeat the bad habits.
Every team in every company has a habitual practice that makes the work take longer, fray nerves, and drain performance. We know the bottlenecks that make work and life more difficult, but seldom do things change, because it's believed that it's just the way it is.
BEATING BOTTLENECKS
The reality is, though, that change is possible, and when the suggestions come in from everyone on the frontlines, not only does work get more effective, it becomes much more economical. Accounting giant Ernst and Young had a retention problem a few years back that had set off alarm bells. A growing number of women at the company were leaving because long hours were incompatible with family and work-life balance.
The company launched an initiative to address the issue. They identified practices that weren't working and driving people away. The suggestions on how to fix bottlenecks came from all stratas of the company, including those at the bottom of the totem pole best equipped to know what didn't make sense. From this process Ernst & Young wound up creating a much more family-friendly organization. They also saved $15 million by making tasks more effective and policies more flexible.
The step that's usually missed on the road to work-life balance starts with the actual nature of the work itself, with practices that take longer, disrupt productivity, spread false urgency, and bleed into the home arena minus boundaries and time management. Identifying and fixing those issues within each team and organization can play a major role in reducing exhaustion and overwhelm and organizing a clearer path to responsibilities on both sides of the work-life divide.
QUIET TIME
Researchers have been doing their best to point the way to a more productive path that also produces more time for family and life. One of the leading academics in this arena is Harvard researcher Leslie Perlow, whose work with companies drowning in interruptions and always-on workweeks has shown that we don't have to keep self-inflicting habits that make work more frenzied and unsustainable. The key is having the ability to self-examine, look the counterproductive faults in the eye, and then fix them.
Perlow worked a while in management consulting before going back to grad school dedicated to finding a better way to work than the burnout model. At a tech firm having trouble getting new product to market without its engineers working nights and weekends for months on end, she uncovered one of the major drivers of excess hours and unbalanced schedules—interruptions. The engineers were being interrupted so often, they could only get work done at night and on the weekend.
She devised a solution called Quiet Time, in which the engineers would have two periods during the day with no interruptions—8 a.m. to 11 a.m. and 3 p.m. to 5 p.m. The rest of the day the interruptions could continue as normal. Productivity increased 59% in the morning interruption-free zone and 65% from 3 to 5 p.m. With minds unbesieged, productivity even went up in the period with normal interruptions. The team got a new product designed in record time without the all-nighters.
That simple adjustment to a work behavior made a big difference in work-life balance for the employees of that firm. Perlow took on an even tougher assignment with the Boston Consulting Group. Consultants are among the highest-hours workers on the planet, typically working 60+ hour weeks, weekday nights, and usually decamped in other cities on projects for clients that can take multiple weeks.
Her field research this time uncovered the biggest work-life problem straining retention at Boston Consulting: no predictable time off. When you're always on, it's hard to plan off time, which makes it very difficult on families, health, and living.
MORE WITH LESS
Her adjustment was a system that allowed each team member to take one night off per week. It took her several months to persuade a team leader to let her try out the plan. Most thought it was a ticket to disaster and that clients would go ballistic if not every team member was available after hours. The experience proved the doubters wrong.
It turned out the team was able to do its consulting work with each member taking a night off per week. What's more remarkable, she was able to repeat the experiment with consultants taking a full day off in the middle of the week. Productivity didn't dive, it increased. The secret was that, with fewer hands to go around, the team had to communicate much more closely and as a result found ways to coordinate better. Boston Consulting was so happy with the program that "predictable time off," as she called it, is a company-wide program, operating in 32 offices in 14 countries.
Again, because of a sensible adjustment to how people worked, people were able to find a more sustainable way to work and open up a much better work-life balance. Out of that experience Perlow developed a model that any team can use to rewrite the script that drives the burnout track. The formula is Collective Goals + Structured Dialogue, a strategy that zeroes in on a universal problem that's making life difficult, creates a solution, and through weekly conversation overcomes backsliding and keeps everyone on track with the new behaviors.
The results of Perlow's research and others who have helped organizations overcome the inertia of bad work habits show that behaviors that promote work-life balance and more energized brains increase effectiveness, cut costs (from stress, longer task practices, redo's), and dramatically increase collaboration—all of which have a positive impact on the bottom line. Ask Boston Consulting, who have the program operating around the world and a couple dozen people working on nothing but the predictable time off process.
If you would like to make adjustments to the work on your team or in your company that would boost effectiveness and work-life balance as the examples in this story, click the button below for details on our work-life balance and productivity programs. There is a better way.