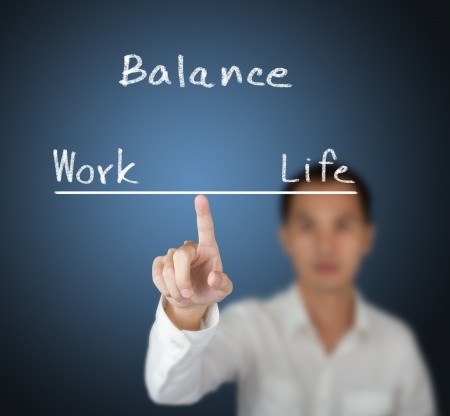 No doubt, we are creatures of habit. We put on the same shoe first, sit in the same chair in class or meetings, and drive the same route to work so often we don't remember passing any exit signs or landmarks. We just show up at the office, as if we had one of those Google cars that drives itself. This is because we are often on autopilot, unconscious to present awareness, letting muscle memory and the rote part of our brain run the show.
Habits make the world safe and familiar and remove potential threats from our day, but they also prevent us from thinking, planning, managing demands and stressors, growing, excelling, or even being gratified. It turns out that gratification comes from two things that habit rules out: novelty and challenge. That's what we really want, says neuroscientist Gregory Berns, author of Satisfaction: The Science of Finding True Fulfillment.
The brain stops paying attention to things we do over and over, preferring to focus on new data. The result is that we operate on rote reflex most of the time, particularly in a tech-dominated workplace, in which we react to devices and others' crisis mentality all day and chase our own tails. This plays right into the hands of stress and burnout, mistakes, overwhelm, anger, and a host of other unconscious and unhealthy behaviors. Attention is the chief productivity tool, and when we don't have it because we are operating on rote mechanical momentum, the work takes longer and feels harder, studies show.
RAT RACE OF HABIT
Some habits can be helpful—brushing teeth, practicing piano—but a lot of our habits at work aren't. The thing about habits is that we continue to do them even when they don't work for us. An MIT study trained rats to run a T-shaped maze. In the first test, they got rewarded with chocolate milk if they turned left at the T. With that incentive, the rats doggedly ran left, even after the researchers mixed their chocolate milk with a substance that caused light nausea. They lost their taste for the milk and stopped drinking it, but kept running to the left, even without a reward.
Human habits are just as reflexive, relentlessly pursuing courses that don't get us anywhere—going ballistic when someone pushes our buttons, reacting immediately to a visual notification on your screen. The good news is that, unlike rodents, we can choose to turn off bad habits by activating the higher brain, the prefrontal cortex to overrule the reflex.
The MIT study discovered that when they turned off certain cells in the rats' IL cortex, that the rodents stopped their habit of running to the left. They concluded that automatic behaviors dictated by the lower floors of the brain, mainly in the hippocampus region, can be bypassed by our higher command and control center, the cortex.
ACTING CONSCIOUSLY
In other words, we can opt out of habitual behavior that gets in our way and the way of our work by bringing back the thinking. Acting consciously is something essential for time management, information management, and stress management, or events run us, instead of the other way around, which drives stress. I did a 30-minute interview on this topic as part of an online conscious leadership summit that runs through May 25. You can catch my comments at Boost Your Company's Bottom Line, presented by Allison Gaughan of Corporate Prana, at: http://www.boostyourcompanysbottomline.com.
Gaughan's company provides meditation and yoga wellness services, techniques that help build attention and focus, which help make us more conscious. It's when we're not paying attention that the default behavior pops up in the form of stress, burnout, and overwhelm. All that stuff happens as a reflex reaction. We have to build in a step-back to catch ourselves.
We can do that by rehearsing rational reactions to common buttons that set us off, by building attention to counter reflex through techniques that train our brains to focus on a target, by cutting stress, which drives robotic, blind action, and by making adjustments to how we work that allow us to manage demands, instead of the other way around. Full attention is the definition of employee engagement as well as optimal experience, when we are at our best. It puts the driver, you, back at the wheel of the runaway, unconscious train.
If you are interested in learning how to override autopilot and build attention and engagement for your team or organization, our productivity, work-life balance, and stress management programs do just that. Click the button below for more information: