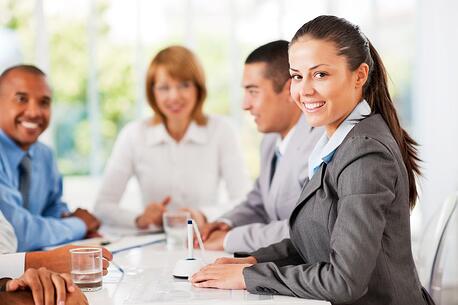 With the growing advances in brain research, we're getting a much better picture, literally, of when our command center works and when it doesn't. Researchers say MRI scans of fatigued brains show so little activity, they look like they are sound asleep.
I'm sure you know that feeling around 4 p.m., when it seems like you're swimming in molasses, and you have to expend twice the effort to get something accomplished that you need when you are fresh. The reality is that there is a limited period that the brain can stay focused without wandering or going into brownout mode. Researchers say 90-minutes to three hours of time and task, and the brain has to step back from task to reset.
The instinct to never pause and go to the mental wall may be admirable, but it's not productive—and it's one of the best ways to kill employee engagement. Studies show that engagement is not so much an attitude as a state of motivated attentiveness.
FULL ABSORPTION
One of the key hallmarks of engagement is absorption, full concentration in the moment. Pushing gray matter to the edge insures there won't be much of that. Fried, overloaded brains are characterized by tension, inability to focus, slower processing, and an inability to handle complex tasks.
Even if dedication and commitment are there, engaged employees can't deliver extra effort when mental resources are spent. Fatigue and exhaustion also undercut another key metric of engagement, the physical, energetic resources of vigor.
There is a fallacy in the knowledge economy that, because we are just sitting on our behinds, that the brain is a kind of unlimited well. We're not being physically taxed, so the mind can just keep going. Brain scientists I've spoken with have told me that the brain goes down well before the body. That means, so does the chief productivity tool, attention, and the prospects for engagement.
FRACTURING FOCUS
Any organization that wants engaged employees has to have attentive employees, yet everything about the nature of work today undermines that—unbounded interruptions, information overload, social media intrusions. It's not how much volume we can cram into our heads, but how we manage demands that leads to the focus necessary for engaged performance. Yet few organizations have tied shrinking attention to engagementm si more and more intrusions pour in.
It's often thought that engagement can be measured by the amount of commitment to the organization, but that's not enough to drive engagement, which is a function of the specific effort an employee brings to the task. As Alan Saks at the Rotman School of Management at the University of Toronto put it in one study, "Engagement has to do with how individuals employ themselves in the performance of their job," not attachment to the organization.
It's great when people are dedicated to the cause, but, if they have the attention span of a gnat, there won't be much in the way of engagement. Disengagement is more like it, and, in fact, that is the trend these days as attention spans shrink, thanks to nonstop interruptions and information overload.
Leaders need to be alert for the signs of disengagement—withdrawal, absenteeism, personal conflicts, falling behind schedule, burnout—when attention vanishes in the face of excessive demands without compensating latitude or choice. Researchers say that burnout is a marker for the opposite of engagement's dedication, absorption and vigor. Instead, there is estrangement from the goals of the organization and a downward spiral of physical, mental, and emotional exhaustion, cynicism, and futility.
THE OPPOSITE OF BURNOUT: ENGAGEMENT
That leads to the logic that less burnout can promote more attentive employees who have the potential to be engaged. What areas do organizations have to adjust to reduce the burnout track and promote more focus? Saks points to research from burnout scholar Christina Maslach and associates. "Job engagement is associated with a sustainable workload, feelings of choice and control, appropriate recognition and reward, a supportive work community, fairness and justice, and meaningful and valued work."
People who have a sustainable workload are naturally going to be able to bring more focus to the task than if they have depleted their coping resources. Choice and control keep stress away, which prevents the brain from having focus constricted to the narrow fixation of a perceived false crisis. Recognition and supportive work means that attention is appreciated and nurtured, while fairness and meaningful work internalize the importance of doing quality, attentive work.
So much of the way we work today is simply autopilot, reflexively responding to the demands without managing them. The research shows that engagement, and productivity, are not the result of brain drain, of cognitive feats of endurance, but the opposite, promoting behaviors and policies that allow minds to find the space to focus.
That's hard to engineer when most people are in a state of triage all day. Yet there are other choices than triage, other approaches to the way we do our work that are actually based on the evidence of what has been proven to be productive. From no-interruption zones to email management to the power of full-absorption goals, there are a wealth of tools that can bring about the gains in commitment, attention, and motivation that prime the pump for engagement.
This is where development programs can make a big difference, providing a path out of reflex mode to practices that are the most engaging and productive. If you are interested in increasing the attention, engagement, and productivity of your employees, click on the button below for more details.