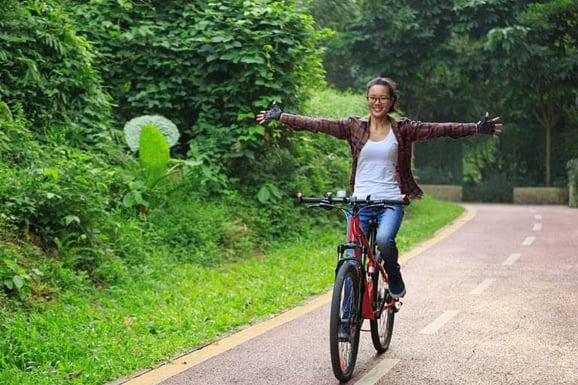 There's a difference between what humans really need, as opposed to what we or others think we want. If we knew what that was, we would know exactly how to get what would satisfy us. How big would that be?
For most of human history, the answer to that question has been a gray area that peers and fashion have happily filled in for us. Luckily, we live in a time when some very sharp minds have deciphered the correct motivational wiring and pinpointed what it is we need to be happy.
THE GPS OF SATISFACTION
Researchers Edward Deci and Richard Ryan of the University of Rochester have led the way, with a framework that points the way to what it is we really need, as opposed to desire. Self-Determination Theory, as it is known, is a veritable GPS to fulfillment, decoding our innermost longings and linking the world of science and spirit. It has been vetted by hundreds of scientists in more than a dozen cultures and is key to work-life balance and the effectiveness that leads to productivity.
No longer do you have to rely on guesswork to know what you need to feel satisfied. No longer do you have to have expectations that constantly disappoint. You can live more fully than you ever imagined when you finally know what needs you need to satisfy.
Deci and Ryan found that at the root of human aspiration, there are three core psychological needs: autonomy, competence, and relatedness (the need for social connection and intimacy). You need to feel autonomous, that you can make choices in your life. You have to feel effective and competent, doing things that make you stretch. And you have to have close relationships with others to satisfy your social mandate.
EXPECT NO PAYOFF AND YOU GET ONE
The catch is that you can only satisfy these needs through intrinsic motivation, the reverse of the motivational approach we're all raised with—external motivation. With intrinsic motivation, you seek no payoff, only the inherent interest of the activity itself—for excellence, learning, fun, service, growth. Do it just to do it, and you'll get a whopping internal reward in the form of the lasting version of happiness, gratification.
"When people are oriented to goals of doing what they choose, growing as a person or goals for having good relationships, they experience higher levels of the basic psychological needs," says Tim Kasser, of Knox College, a leading researcher in the psychology of motivation.
STOP THE PAY, STOP THE PLAY
Deci showed in one experiment how external rewards can sabotage us. Subjects were asked to solve a puzzle in an exercise in which some got paid while others didn't. The ones who received no money kept playing with the puzzle after the teacher left the room at a strategic moment, while the financially motivated had no interest playing unless they got paid for it.
"Stop the pay, stop the play," Deci summed it up later. His work and those of many others have documented that we learn more, remember it longer, are more interested in what we're doing, and are more satisfied when we act for intrinsic goals.
Intrinsic goals on the job include excellence, service, learning, challenge, and craft. On the life side, you can't get more autonomous than choosing what you want to do in your free time. Social opportunities, softball games, creative outlets and vacations can get shelved if we use the external goal mode: Where's this going to get me? How can I be advanced?
The core needs tell us we're waiting in vain when we expect other people, things, and status to make us happy, and that we are the ones who must make our lives better through our own choices.
CORE COMPETENCE
The need to feel effective is essential to self-worth, Learning a new skill is one of the best ways to activate competence. In one study, first-time whitewater canoeists felt a surge of competence as they handled new risks.
The third core need, relatedness, is a well-documented route to increased positive mood, better health, and a longer life. You can't satisfy your need for relatedness by networking, since it won't produce the satisfaction that comes from close personal relationships. Your core needs are very smart. They know when they're not getting the real intrinsic deal.
The findings of Deci, Ryan and their colleagues light the way forward for us to become who we are, as Alan Watts once put it. The key to a meaningful and fulfilling life is acting from intrinsic goals that reflect your inner compass—learning, fun, challenge, growth, community, excellence.
Act for the sake of it, and there are no barriers to your attention and involvement in work or life. It comes down to the fact that full participation and engagement is what we are designed to do. We're not here to watch.
If you would like more information on our life balance and work-life balance training programs, please click one of the buttons below.