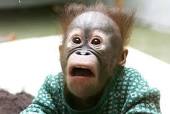 If you're wondering which deodorant works best, submit each to the time pressure test. Deadlines are a splendid way to do this, since they are world-class triggers of the perspiration equipment. As the due date arrives, the tension mounts and deadline panic rises. How am I going to get it all done? What if I don't make it? Will I be fired?
The more unrealistic the deadline is, the more industrial-strength deodorant you need—and the more stress management, since deadlines are very good at simulating emergencies that set off the fight-or-flight behavior of the stress response and the worst-case ruminating known as "awfulizing." Down to the word itself, deadlines feel like life-or-death, but you can survive them and make adjustments to how you deal with them that can turn these nags into reminders, instead of execution dates.
LESS FRENZY, BETTER OUTCOMES
There's nothing inherently deadly about deadlines. They are a simple tool to insure that tasks get done on time and we don't have to chase others indefinitely to move projects along. We have to have them, but we don't have to be driven crazy by them. As with most things in a crazy-busy workplace, we can make adjustments that allow us to manage deadlines, instead of have them manage us.
Sometimes market developments require extreme turnaround times, but most of the time better planning, more awareness of what's on people's plates, and less optimistic time estimation can help keep deadlines doable. Lack of information drives deadline problems. Managers don't know everything staff is working on, and employees don't have task time estimates to make an informed projection on turnaround time.
Deadlines are an ad hoc item without much of a system to corral them. The tendency is to pull dates out of the air or decide on the spur-of-the-moment without careful consideration of doability. Granted, there's not always much recourse with a deadline that comes from on high, but a more systematic approach to the process can produce better outcomes and less racing pulse rates. Here are a few steps to prevent deadline dread and make the process work better.
AVOID DEADLINE PANIC
1. Do time estimates of all key tasks. The more you know exactly how long it takes to do each of the components that make up tasks and assignments, the more accurate time estimates will be, and you'll know whether you can meet a due date or how much extra time you might need. Break down tasks and projects into their constituent parts and time them. How much time is needed to complete each task practice, from product development, to meeting preparation, customer training, monthly reports, or meetings? Add those together with estimates for other projects you might have, and you will be able to determine how realistic a deadline might be and how long it will take to accomplish it.
2. Resist over-optimism. Humans are lousy predictors of the future, particularly of personal ability to get done what we think we can in a set period of time. Type A's, in particular, tend to be overly optimistic in what they think they can accomplish, believing they can will their way to a best-case due date. We also have to think of a worst-case estimate and what can go wrong. If you take the time to estimate what it takes to complete all tasks on your watch, you can't go down the Shazzam road to the genie school of instant materializations. Always build in an extra 20% of time for scope creep, as parts move and Murphy's Law intervenes.
3. Deadline-setters: Plan more. Viability all starts with the deadline-setter. Have you allowed enough time for the job to be done well, or will it take rushing and crisis mentality to complete the task? The first is much more preferable since it leads to quality outcomes and avoids mistakes and conflict, but that requires thinking ahead and better planning to allot adequate time. Over-optimism also strikes at this stage of the process, with the belief that others can get it done at an appointed time because it has to be done. Sound out colleagues and other members of the team on the feasibility of the request before announcing due dates. It's better to over-deliver with a great project than over-promise a raggedy or late one.
4. Assess deadline feasibility. One of the things I hear often from managers in my productivity trainings is that team members tend to say "Yes" to deadlines automatically without examining whether there is enough time or resources to complete the request, boxing themselves in to a date tough to pull off. If you take on more than you can do well, you are not doing anyone a favor. Unless the time estimate is doable, the deadline-setter is in trouble as well as you, so make the time work for both of you with as accurate an estimate as possible. Build in a pause to assess the deadline for its viability and say you'll get back with an answer after checking resources and schedules.
5. Negotiate a more realistic due date. If the deadline isn't feasible, propose or negotiate an alternate date, if that is possible. Managers are more open to making due dates work than is thought, especially when mitigating facts are brought to their attention that they are not aware of. Demonstrate why the deadline could be adjusted to insure a better outcome. Catching unrealistic deadlines on the front end is one of the best ways to prevent heartburn, mistakes, and missed deadlines later.
6. Create more informed timing expectations. Leaders and sales managers may have an idea of how long it takes to get something done that is at odds with the reality on the ground. Establish timing expectations through communication that insures that everyone has a clear idea of how much time is needed for each step of the process or project.
Deadlines tend to fall through the management cracks, yet they play a huge role in daily operations and stress loads that drive crisis mentality, rushing, errors, conflicts, poor decisions, and health problems that undercut productivity. Every team and organization needs to make the time to create a deadline process that puts the emphasis on the best outcomes, not just rote speed. A little inspiration can save a lot of perspiration.