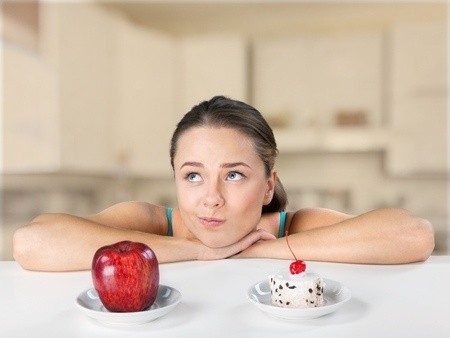 You may remember the famed marshmallow test, the ingenious Stanford study that measured the ability of children to delay gratification by not immediately eating a marshmallow (or a cookie or pretzel in later tests) sitting right in front of them. Children four to six years old were told that, if they could hold off for 15 minutes and not gobble up the goodie, they would get two marshmallows.
Most of them couldn't get through a minute without downing the treat. In later studies, the researchers found that those able to delay the reward had better SAT scores, educational accomplishments, and body mass index.
WHEREFORE WILLPOWER?
I wonder if most adults could make it through that test today if the treat was, instead, a smartphone. I doubt it. Adult discipline has gone the way of the dodo, thanks to the loss of the essential tool of willpower, impulse control, which is under siege by technology addiction.
The battle between our impulsive urges and the reflective, rational brain is the elemental contest we all face. It's maturity vs. instinct, civilization vs. reflex emotion. Most of us learn by the time we're adults to manage headlong impulses and think before we plunge into hare-brained actions we will regret later. Or at least that was the way it used to be.
The inability to manage devices and screen time has resulted in frazzled brains that have a much harder time getting the job done or carving out a semblance of life. Work-life balance can't exist without impulse control. When devices are running the show, the work takes longer, studies show. Interruptions make us more aggravated and subject to stress and overwhelm. They also make every task we do seem more difficult than it actually is (Bailey and Konstan).
Technology addiction makes us unavailable to family and friends. With one eye on a screen, we are not present for conversation or caring. We hibernate indoors and miss the world outside awaiting us.
As Gayle Porter of Rutgers and others have demonstrated, technology is as addictive as substances. It does exactly the same thing that drugs do to your brain: removes the ability to resist temptation. You can't regulate your impulsivity anymore.
Technology brings a highly intoxicating mix of two hard-to-resist forces, positive reinforcement from the email or text and the survival instinct set off by the e-noisemakers, in other words, gratification and fear, which shred self-regulation, leaving attention functions dulled and inoperable. We are unconscious to it, letting devices run us, instead of adopting boundaries that put us and our chief productivity tool, attention, in charge.
THE RISE OF ATTENTION DEFICIT DISORDER
At the root of impulse control is a signaling process in which sensory neurons trigger action responses in movement neurons. Researchers have found that people with low impulse control, such as those with Attention Deficit Hyperactivity Disorder, have movement neurons that jump into processing action without a deliberating filter.
When impulse control goes, so do attention spans. Minds flit from one thing to another like a monkey at play. More and more people have what's called Attention Deficit Trait, which is like Attention Deficit Disorder, except you are not born with it. It's characterized by high levels of distractibility, inability to focus, and difficulty seeing things through to completion.
Without the ability to control impulsivity, we are not just at the mercy of constant email or phone checking but also any other habits we might not like to have, from Jim Beam to Sara Lee. A recent study linked low impulse control to obesity.
An impulsive personality and a habit of acting without thinking first are risk-factors for weight gain, according to a study at the University of Texas (Filbey, Yeshuvath), opening up a new line of attack on eating issues.
Work-life balance is a function of proactive self-management. That means we have to be good at self-regulating, at planning and prioritizing to manage work and clear the space for life and home responsibilities. We can't do that if we're defaulting to a screen every free moment.
BLOWING UP WORKING MEMORY
To do any task, we have to use working memory, which consists of three to four thought chunks you can hang on to only for a few seconds. It's very fragile stuff, more fragile still if you are distracted and have no attention span.
When the brain is hijacked by temptation to a secondary task or interruptions, it blows up the tenuous thought associations in your working memory. You lose what you were working on, and have to reconstruct your thoughts, or start over again if you can't.
The ability to get anything done begins with the executive attention function in the prefrontal cortex of the brain. It regulates what we attend to out of everything in front of us at any given moment. A part of this region, known as "effortful control," regulates impulsivity. The more we check email or get interrupted, the more that mechanism is eroded, to the point that that we can't stop ourselves from checking and self-inflicting interruptions. The more you check email, the more you have to check it.
Researchers have found that we are more prone to acting impulsively when there is emotional distress (Tice, Bratslavsky) and time pressure. Add that to the siege of pings, chimes, rings, and pulses yanking our chains with the bottom-up attention of the survival instinct with devices, and the rational brain and what's called System 2 thinking—slow and analytical—is no longer in charge. Instead, it's all rote, instinctive, System 1 thinking—leap before you look, reflex, last thing in the memory, most familiar.
To restore functioning faculties tof the adult mind, we need to:
--Manage devices and interruptions by setting the terms of engagement with them. Turn off email, phones, and notifications, and only check them at designated times. This will make a huge difference in the number of interruptions that can erode your impulse control.
--Increase attention. This is something few of us are doing, so attention spans continue to shrink. The key to increasing attention is focusing on a target. We can build up attention like a muscle if we regularly engage in things that make us concentrate—chess, learning a language, Scrabble, reading a book, and the best tool for increasing focus: meditation, also known as mindfulness or the relaxation response.
You focus on your breath going in and out in one style of meditation and concentrate on a mantra, a couple of syllables repeated in your mind, in another, while sitting quietly for 20 minutes. Try it for a week. You'll love it.
Assuming control of your impulses again by increasing your attention has all sorts of great outcomes. Studies show you will have less stress, like what you do more, remember it longer, and get it done faster. On the count of three, then, one, two, three—turn your email and phone off now.
For details on our Working Smarter Work-Life Balance, Time Management, or Information Management programs and restoring your team's impulse control, please click the button below: