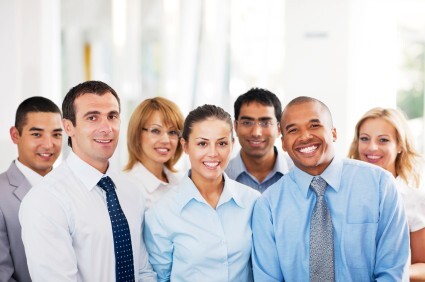 Raise your hand if you like feeling stuck. Let's hear it for going nowhere! What, no takers? I thought so. Humans don't particularly like suspended animation. Boredom isn't high on the to-do list. Instead, our brain neurons crave movement, learning, and growth.
One multiyear study measuring employee motivation found that the number one factor in driving effort was progress, tangible movement on a project, a sense that you're making headway, even if incrementally, on your work. Harvard Business School's Teresa Amabile and psychologist Steven Kramer analyzed daily reports from hundreds of workers and discovered that forward motion, such as getting closer to completion on projects and removal of obstacles, was the top component in motivating performance. Small wins yield a big payoff in morale and satisfaction.
THE MOTIVATOR OF COMPETENCE
The need to see progress also extends to skill-sets. One of the consistent top levers of employee engagement, for instance, is employee development—right up there with managers who have an open door policy and communicate expectations, according to data from the Corporate Leadership Council.
People want to improve their skills, learn new ones, and when they do through mentoring or training programs, it feeds a core psychological need: competence. The need to feel effective is essential to self-worth and to satisfy what brain neurons want more than anything else for long-term fulfillment: novelty and challenge.
We are programmed to search out and explore new horizons, so much so that just the anticipation of something new sets off a chemical reward in our brains in the form of the chemical dopamine. We feel good when we increase knowledge and capabilities, which make us want to acquire more information and new experiences—evolution's built-in incentive to improve ourselves, and our odds of survival.
TRAINING PROGRAMS INCREASE ENGAGEMENT
Employee training programs provide one of the most concentrated doses of learning in the workplace, and play a key role in boosting engagement levels. A Corporate Leadership Council survey found that general skills training programs can increase the discretionary effort of engagement by 17.5%, more than 7% to 10% higher than on-the-job learning opportunities. How much of a difference could an additional 17% of effort make for your team or organization? What could that mean for productivity and project completion speed, since engaged employees bring with them more attention, focus, and dedication?
The Corporate Leadership Council reports that employee training programs send "a message of credible commitment to employees." Development programs back up organizational goals for engagement or work-life balance with action, with tools and strategies that employees can use to make their workday more effective, less stressful, more manageable, and more successful. Employees reciprocate with their own demonstration of commitment, going beyond the call of duty in the effort department.
Progress in the workplace is usually seen as a metric of job titles and positions. I spoke with the CEO of a large tech firm, who has to get very creative to keep coming up with job titles that indicate movement upward for his millennial staff, who expect advancement every few months. Everyone wants to move up, but there are a limited number of rungs at the top.
POWER OF INTERNAL YARDSTICKS
The possibilities for advancing skills, though, are limitless. Employee training programs can have a bigger impact on competence and self-esteem than job titles, because they are internal metrics, which research shows is more powerful than the external yardsticks. They gratify those brain neurons that want challenge and align with the intrinsic need to feel effective.
Employee training programs are a very cost-effective way to provide the tools that make staff feel competent, supported, and engaged. You make big gains in skills and enthusiasm very quickly. When was the last time your team had a training session? What kind of training could your team benefit from right now? Time management? Interruption management? Stress management? Productivity training? Email and information management? Reining in crazy-busy time urgency?
Our training programs provide tools to handle all of the above, to help employees help themselves through better self-management, and in the process provide the spark of progress for individuals, the team, and the whole company.
Something happens when people stop growing. They stop caring. Training programs let employees and managers know that the organization cares, by providing skills to to ease burdens, simplify processes, self-manage any challenge. Learning is its own reward, one that promotes the best engagement resource: our own competence and need for mastery.
If you would like more information on our training programs, please click the button below for more details on programs ranging from productivity, to work-life balance, employee engagement, stress management, and email management.