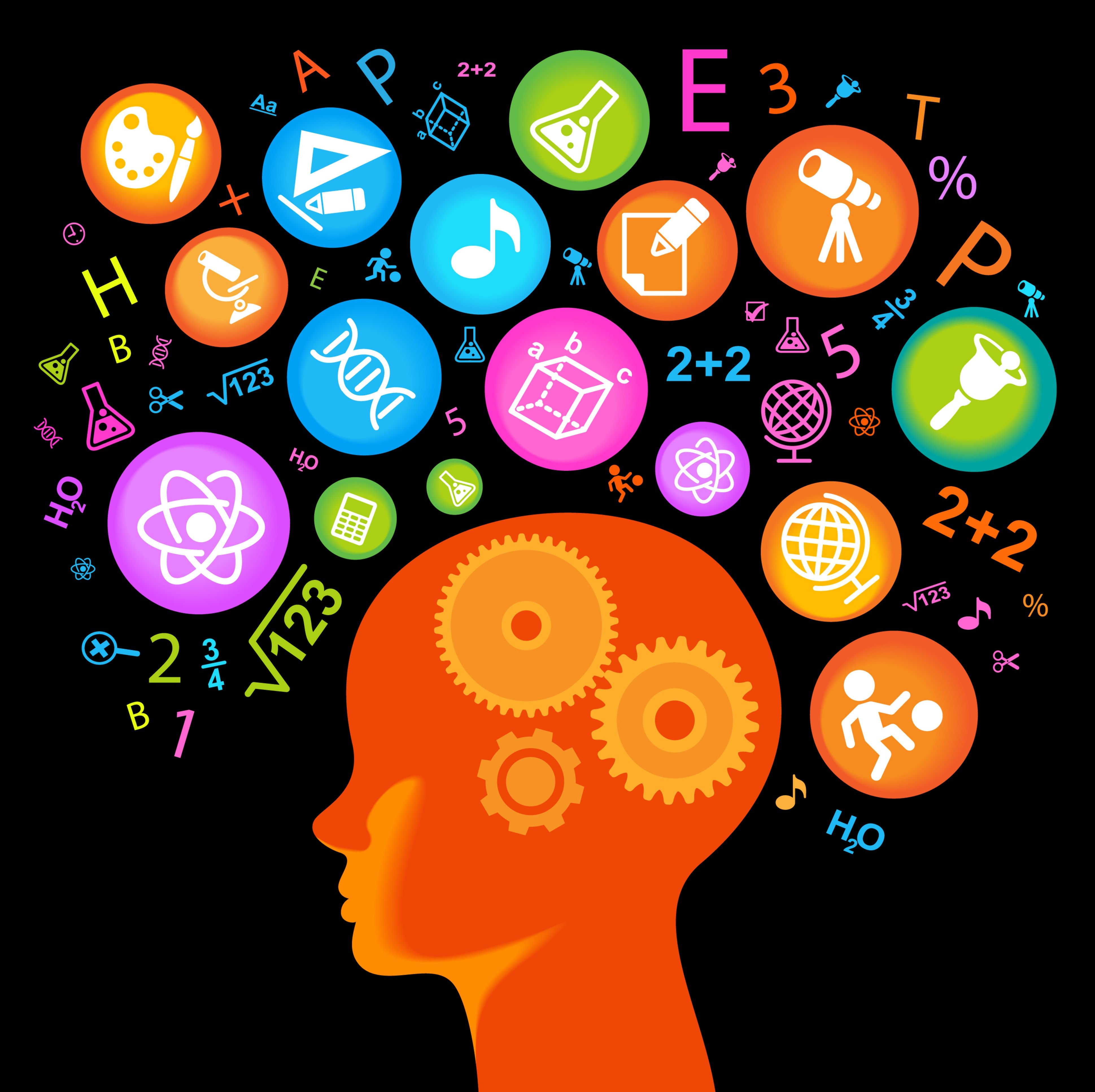 IT'S ONE OF THE FEW REMAINING TABOOS left in the closet: mental health. This is particularly true when it comes to the wellness of the brain on the job and conditions invisible to the naked eye, such as stress, anxiety, and burnout.
Few speak up about these health and job hazards, out of a fear of being seen as weak or less promotable, and it's making us sick. Millions suffer in silence, the very condition that fuels more stress through what happens when we don't talk about and manage demands—rumination.
A GIANT LEAP FORWARD
This is why it was big news when one of the top stars in pro basketball, six-foot-ten inch Kevin Love of the Cleveland Cavaliers, stepped forward to tell the world about his struggles with anxiety. Outwardly Love seems the calmest player on the court, but inside it's a different story.
He had to leave a couple of games because of anxiety. One panic attack left him gasping for air on the locker room floor and thinking he was going to die. His heart was beating out of his chest, and he could barely breathe. He thought he was having a heart attack, which is what everyone thinks who experiences the profound terror of a panic attack.
He was taken to a hospital, where doctors gave him a clean bill of health. Without an obvious physical disorder, some teammates and many fans started questioning his commitment to the team and toughness. After a period of intense speculation about whether he was a slacker or malcontent, he decided to open up.
Love admitted he suffers from anxiety and depression, a family issue from way back. The revelation lifted a huge load from his broad shoulders, and people started to understand that this All-Star athlete, a giant of a man and fierce rebounder, had a medical condition, except, instead of it being a knee or hamstring or physical problem we can see on a scan or x-ray, it was in his brain. Lebron James shook his hand and told him he had helped a lot of people with his disclosure.
There's a great article on ESPN.com here about Love and the challenge of getting NBA players to seek mental help. One insider estimates 40% of the players league could benefit from a mental assistance program, and the league is now making them readily available. Yet few players think they need assistance, primarily because they think a session with a mental health expert makes them less tough and might affect their valuation on the market.
CONTEST THE STRESS
The story got me thinking about what I see in the corporate world and how similar it is. People suffering from high stress seldom seek out the help they need. People who would think nothing of getting a broken arm fixed, endure months and years of high job stress, which is doing much worse things to their bodies and brains. They have been led to believe they are supposed to take stress as a badge of courage. To admit anxiety is almost to admit defeat. You can't handle it.
Wrong. Courage comes, not in enduring punishment and getting sick, but through speaking up and resolving demands and getting healthy. Stress has to be challenged, contested, and disputed, or it doesn't go away. You can't do that unless you can get it into the open and admit to yourself, your spouse, a friend, a coach, a counselor, or a supervisor that the bottleneck, deadline, high stress levels or pressure are not sustainable, that something isn't working, and that it's draining you and your productivity.
When management doesn't get any feedback to the contrary, it's assumed all is well, but when people speak up, it can lead to adjustments that can solve the stressors and to training programs of the sort I lead, in stress management or work-life balance. The most common phrase I get from clients is that work-life balance or stress management "keeps coming up on our surveys of employees."
It's also good idea to speak out, because it's much healthier to do so. Studies show that verbal expression of emotions reduces stress (Pennebaker) and suppressing emotions increases anxiety (Roemer).
The ostrich approach is the first instinct, but it's a waste of health, performance, and life too, since stress suppresses the play equipment in your brain. You can't have fun when a part of your brain thinks you are about to die every second of the day. The false belief and catastrophic thoughts of stress will keep orbiting the brain until you convince it there is no mortal threat and turn it off.
DEACTIVATING FALSE STORIES
When we switch off the false danger signal of non-life-threatening stress, the stress response stops in four minutes. Yet almost none of us are taught how to do this by managing the thoughts that cause stress.
We don't know how to turn off catastrophic thoughts and increase perceived control over demands, the key to shutting down stress. We don't know that it's not others or external events that are driving stress—it's the stories we tell ourselves about the stressful events that fuel stress. These are stories we can change and deactivate as triggers when we know how to reframe appraisals from life-or-death autopilot to manageable.
Stress does its damage when it lasts for a prolonged period of time. So nipping it in the bud by addressing it head-on is crucial. Chronic stress left unchallenged can lead to burnout, the last stage of chronic stress, and to depression, stroke, and other serious health problems.
I work with many people in my coaching and stress management training practice who have had chronic stress long enough that it has morphed into burnout. They typically have had chronic stress for six months to a couple of years. That takes a huge toll on the body, from heart problems to insomnia to irritable bowel.
Yet breaking through the stress cycle usually only takes three or four one-hour training sessions. As the optometrist says, "Which is better?" Three or four hours? Or upwards of a year or more of anxiety?
Many of my male clients come to me because their wives have convinced them to seek help. This is why it's so important to talk to loved ones, friends, and family members about stress and anxiety issues. They can help us see beyond the emotional impasse to an outside solution.
In 2018, it's still hard for men, but also women in the ruggedly individualistic culture we celebrate, to come to terms with the fact that they can't figure it all out themselves. A social worker I met told me she didn't tell her supervisor or even her husband about how overloaded she was until she was in the hospital with a nervous breakdown.
The stigma on mental health can make it seem we are not as capable as others, if we need some help. But stress isn't about capability; it's about a brain that wasn't built for the social stresses of the modern world. We have defective brain architecture that makes us prone to go off unless we know how to manage reactions.
THE UNSEEN BATTLE OF THE MIND
Since we are not psychics, we don't know what's in the heads of the people around us. I can guarantee you, though, that there are plenty of others who may not look it but feel the way you do, who are struggling to manage intense pressure every day. Even top professional athletes, such as Kevin Love.
Stress left unmanaged can build to high anxiety levels that can tip over into panic. If you have ever experienced a panic attack, you know you don't want to have another one. It's a condensed burst of terror that sends blood pressure sky high and heartbeats pounding like bass drums. It's sheer panic that comes from a feeling of being trapped, like being cornered by a grizzly. It mimics a heart attack, but it's simply a state of intense anxiety that has a finite duration. Twenty minutes, and it's over.
Yet, as Love discovered, once it happens, you live in fear of it happening again, the biggest fear being that others will see you having it. It can lead to avoidance of anything that might trigger another attack, which can lead to seclusion and aversive behavior that leaves you isolated and fearful.
Love took the hardest but surest step to end the syndrome. He disclosed his vulnerability, sought help, and did so under the glaring lights of television cameras and Twitter feeds. He got help, and now he knows that talking about his mental challenges was the best thing he ever did. So much so that he is helping many others who have reached out to him for advice. He is now looking to set up a foundation to help young boys manage anxiety and depression.
"I think I found my life's calling," he told ESPN.com.
Finding ways to manage reflex reactions and emotions is a life calling for all of us. Reaching out puts us on the path to awareness and knowledge, without which we are at the mercy of events, and with them, master of those events.
If you would like to find out more about my stress management training programs for organizations, please click the button below: