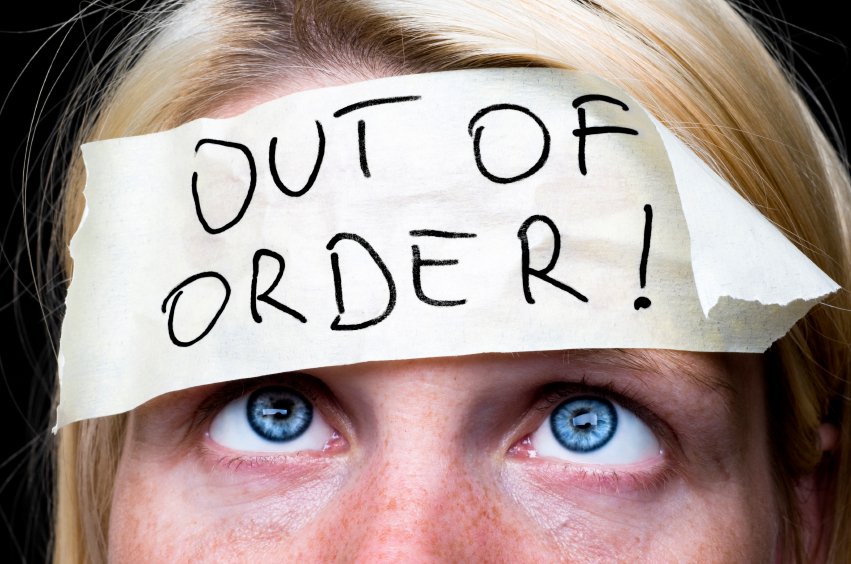 It takes a lot to get a human ready for the world. A dozen years, plus kindergarten, followed by all-night cram sessions in college—and maybe more, using every available minute and dime to get through graduate school. And after it all we know…next to nothing about how our minds work and how to manage a daily gauntlet for anyone this side of Zen master status: stress.
We learn the skills of our profession but not how to distinguish real threats from false ones, how to contest irrational thoughts set off by stress, or how to turn off the ceaseless alarms that jack up anxiety and blood pressure needlessly. What's worse, almost none of the people we work with have received training to manage their false alarms, either.
Add to that the growing demands of an always-on work style, and you've got a perfect storm of crisis mentality, conflict, and hair-trigger emotions, which undermine intellect and performance and make a crazy-busy world even crazier.
THE STRESS DIVERSION
With the cost of stress to American business more than $400 billion a year, according to Peter Schnall at U. C. Irvine, and stress responsible for 40% of employee turnover, organizations that make stress management a key part of their development programs stand to gain a big edge on the competition, instead of being on the edge of frenzy and frazzle.
One study, by Nextera Enterprises, found that industries with high turnover, as high-stress organizations are, have 38% lower earnings. Firms with turnover rates less than 3% are 170% more productive than firms with turnover more than 20% (Jusko, Industry Week, 2000).
Stress diverts minds from the task at hand to obsess over perceived emergencies that our ancient brains misinterpret as threats to life and limb. As educated as we may be, the mind reverts to caveman/woman days whenever a threat overloads ability to cope with it. It's like it's 50,000 B.C. all over again, with the equivalent state of intelligence.
PERFORMANCE STRATEGY
The reality is that we have some bad brain architecture. Our gray matter wasn't built for the social stressors of the modern world. Two hundred emails or a stack of to-do's aren't life-or-death, but brains not trained to recognize this automatically default to fight-or-flight mode and the fear that comes with it of not being able to cope. The stress response is activated, releasing a flood of chemicals, from adrenaline to cortisone, that cloud judgment, trigger rash decision-making, and unleash a tide of medical bills and absenteeism, since stress suppresses the immune system.
It's a cycle that saps vitality, motivation, and commitment, and fuels fear and paranoia, yet it doesn't have to be that way. Yes, there's always going to be pressure and demands, but with tools to manage stressful situations, we can keep the panic buttons and overwhelm at bay.
Stress management training delivers the knowledge we never got in all those years of schooling to manage the mind and prevent it from being hijacked by an ancient interloper. Development programs to manage stress are an extremely effective performance strategy, taking minds off threats and conflict and focusing them on the task at hand. Stress management programs should be a go-to option for any organization in these turbulent times—and would be more often if management knew how unmanaged stress and burnout shred productivity and talent.
OUTWIT THE INNER HYSTERIC
The survival default of the stress response thrives on action before thought, on instant, emotional reaction, so one of the things that a training program has to do is counter the reflex autopilot that plays right into the hands of stress and burnout, which are a byproduct of reacting before we think.
Our stress management programs provide the missing tools to contest stress reactions and their apparent signs of imminent danger. Your team learns how to reframe stressful events and control their stories, instead of having the scripts driven by a panic-prone hysteric some 50 millennia behind the times. They learn how to dig out the false story, substitute the real one, and turn off the danger signal driving anxiety. When that happens, the stress response shuts down in four minutes.
Besides a grounding in how the brain works, and doesn't sometimes, workshop participants also get training in a number of proven stress-reduction processes and techniques to break up the pattern of strain, anxious thinking, and awfulizing. There are a number of techniques, from progressive relaxation to the relaxation response, that have been shown to cut stress and untense the mind and body.
BUILD RESILIENCE
Changing how we do our jobs is another key component of reducing stress. The more control we have over how we do our work—managing email, interruptions, time, and other bottlenecks—the less stress. The more attention we have on the task we're doing, the less stress. Building attention and self-regulation reduce stress by cutting the sense of overwhelm and increasing what's known as latitude—demands are high, but there is also some control over the work environment. So increased attention and performance are key benefits that comes from stress management training.
The training helps participants build coping skills to turn down behaviors that cause pressure and conflict. Afterwards, people are less time urgent, rash, and cynical. They understand the important role optimism plays in resilience and effective performance.
Teams can bolster resilience with positive emotions, regular refueling, and mastery experiences—which buffer the setbacks and slings and arrows. As Barbara Frederickson of the University of North Carolina has demonstrated, positive emotions broaden and build psychological resources, while negative emotions shrink them.
Teams that are more other-focused, more apt to frame things in a positive way, and ask more questions, have been shown to be more successful, have better rapport with coworkers, and sell more than their uptight counterparts.
If you would like to learn more about how a stress management training could help your team or organization with practical skills they can use every day, click the button below, and we'll send you more details as well as a price quote for the program. There are proven tools to beat stress and work smarter. Let us show you how cost-effective they are.