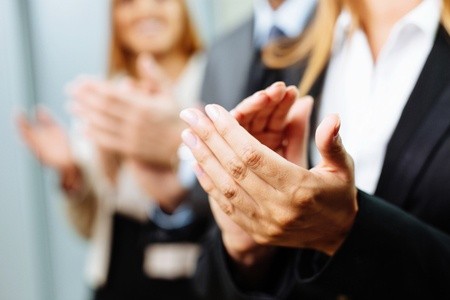 We all go through a lot of blood, sweat, and tears to learn the trade of our craft, but when it comes to how we actually do the task practices that make up our profession, it's a big zilch. We never learn how to work in a way that's not knee-jerk reflex mode, reacting to stuff all day. It's like a high jumper who knows about all the great athletes in the sport and techniques but has never gotten training on how to actually leap over a bar without killing themself.
Today, we have a lot of people quietly killing themselves and their team's productivity because they're on autopilot mechanical momentum. They are acting before they think and, as a result, driving time frenzy, crisis mentality, and, of course, the king of reactionary behavior, stress.
ACTING BEFORE WE THINK
Stress is the result of not having control over events to the point where capacity to cope is overloaded. It's the definition of overwhelm and doing more than we can do well, which is rampant in every organization these days. It's so widespread because we never get stress management training, either. There's a tendency to see no stress, hear no stress, speak no stress, when everyone knows it's shredding performance and teamwork. You can turn stress off, but it takes instruction to make that happen.
This unconscious cycle undermines productivity, since attention is focused on the perceived emergency, instead of the task at hand. It leads to absenteeism, retention problems, health issues, mistakes, and cynicism, the opposite of engagement.
But there is a way to change things in 2017, to have your team work in a way that improves performance as it reduces stress by making adjustments to how they do their tasks that make them more effective, engaged, and less susceptible to stress and frenzy. It all happens by changing work style, something we never think about, from mechanical to full engagement based on the latest tools proven by the research.We do precisely that at Optimal Performance Strategies in our work-life balance development trainings.
Employee engagement is defined as discretionary extra effort. It comes from informed performance, energized performance, not how robotically fast you're working or how many things you think you're doing at one time (you can only do one cognitive task at a time, say researchers; multitasking is a myth). Engagement doesn't happen without training and development. It has to be taught.
DEVELOPMENT DRIVES ENGAGEMENT
Your employees are waiting for you to help them improve their skills. Research shows that development trainings are one of the biggest levers of employee engagement. So just the mere act of outfitting your team with more knowledge makes them more apt to be committed and engaged.
Why is that? Our brain neurons crave two things more than anything else for long-term fulfillment, novelty and challenge. We are born to learn, because we are born to seek progress in our lives. The gratification of growth and forward movement set off a chemical in the brain called dopamine, which rewards us after we acquire new knowledge and makes us want to learn more. Studies have shown progress to be one of the key markers for job satisfaction worldwide.
Your team can make progress that will activate everyone's brain neurons in 2017 by learning skills that allow them to work smarter, get more done in less time, and recharge the chief productivity tool, the brain, on a regular basis. Our work-life balance programs give them strategies to:
--Manage stress, pressure, and pace
--Control email and information overload
--Manage interruptions and attention
--Improve time management
--Develop prioritization and time estimation/deadline skills
--Navigate the work-life divide
--Improve health and wellness
--Activate the most fulfilling life
The new year is the best time of the year, when minds are receptive to change, to chart new paths and replace what's not working with what works. Learn how our work-life balance development program can give your team tools they can put to work immediately to improve work effectiveness and quality of life. It's the "how" of workplace progress.
Just click the button below for details.