Work-Life Balance Coaching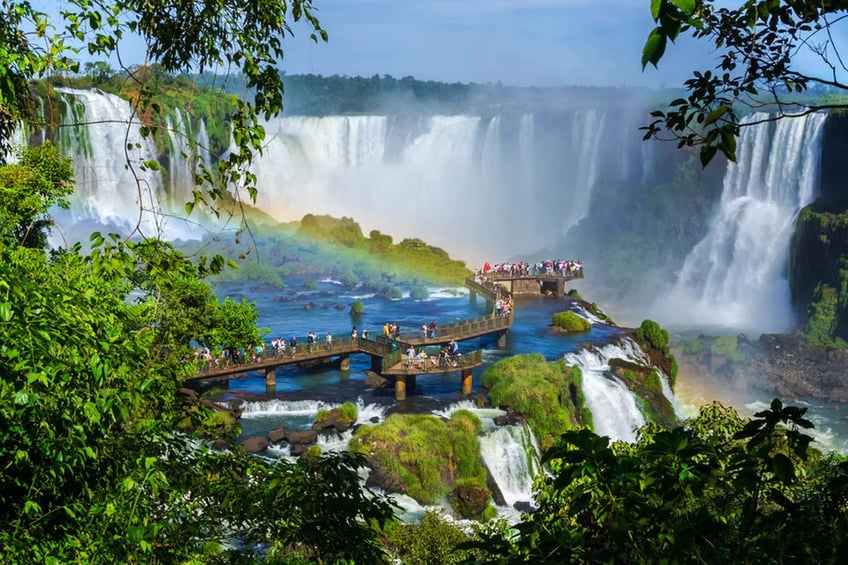 Get tools to work smarter, Manage stress, and live better
In an always-on world of constant digital distraction, it's easy to forget the point of the work—experiencing the living we're making for ourselves. My coaching work is designed to change that by helping you make adjustments, vetted by the research, that allow you to work more effectively, be more productive, feel more control over tasks, manage stress, and carve out time for a gratifying life.
You will learn how to:
Turn off chronic stress and recover from burnout
Control fears, worries, and obsessive thoughts
Set boundaries and speak up - boundaries are a success tool
Manage difficult bosses, coworkers, and relationships
Increase optimism and happiness
The Sustainable Path to Work and Life
As author of Work to Liveand Don't Miss Your Lifeand a work-life balance and stress management trainer for companies from IBM to Nestle and LEGO, I have met thousands of hard-working people around the country and the world struggling to meet the demands of their jobs.
Often, the answer to an overloaded schedule is to work longer, take work home, or skip the vacation, which only adds to the stress load and the prospect of burnout.
There is a better, and healthier, road to success, a sustainable path based on the science of effective work, which I teach in one-on-one coaching.
Push Past Work Challenges
We are not born to be stuck. Our brain neurons want progress and movement. What would you like to make progress on? Manage stress? Deal with a setback? Handle a difficult person? Create a happier life? Deal with deadlines better?
I enjoy coaching, because I get to work with people determined to push past the roadblocks and realize their potential. Like the real estate agent whose stress was so severe, she could only sleep three hours a night. Or the systems engineer who was overwhelmed by workload. Like the CEO who had a heart attack and didn't want another. And teachers, nurses, engineers, and everyone in between.
Here's what one of my clients said about her coaching experience with me:

"I was looking for a workplace expert who could help me develop skills to better manage stress at work. I didn't think anyone could relate to, or understand, my situation. Joe was fantastic! I now understand the triggers for burnout and have learned what I can do to prevent it happening again. Joe helped me develop better boundaries, which have created a healthier work-life balance. I strongly recommend Joe. His sessions were affordable too. It was a win-win!" —Jill, manager at environmental company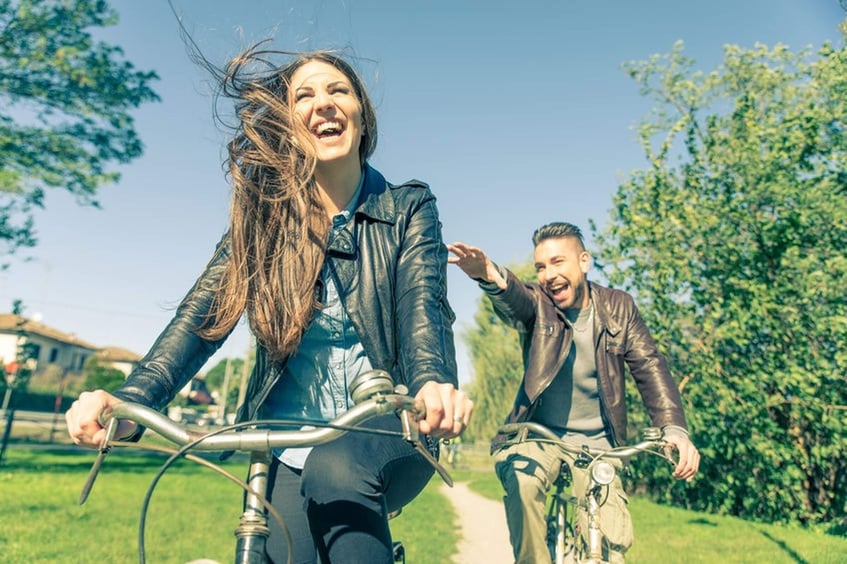 Manage Workload, Set Boundaries, Sleep Better
I use an array of strategies in my coaching that are available in the research, but that we never hear about. Great minds are working hard to make our lives easier and less stressful. When we follow their findings, life gets better.
We can build a less stressful work style than just reacting to devices, events, and others all day. One of the keys is a concept that has disappeared for the most part—boundaries. They are the most basic management tool. As one Harvard study shows, they are a success tool, critical for job and life satisfaction.
We also learn how to manage stress, not just our own but the secondhand-stress of other people too. Switch off the danger signal of stress, and the fight-or-flight equipmentstops in four minutes. Plus, you learn how to bounce back from setbacks with the power of resilience. And all that means benefits like these:
• Better time management
• Email under control
• More sleep without insomnia
• Increased optimism and happiness
• Time for a healthier diet and exercise
• Getting life activities on the calendar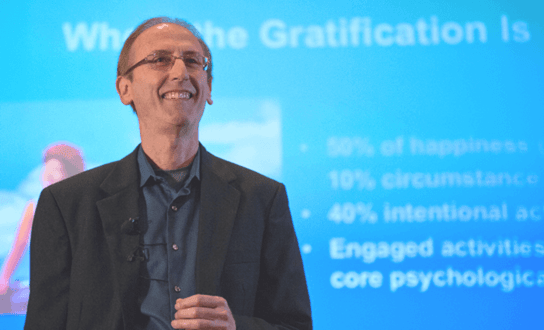 Expertise That Is Effective, Affordable, and Fast
Work stress, burnout, and other workplace issues are something we all struggle with, but assistance is hard to come by. It's an area that falls between the cracks of the regular healthcare arenas, beyond the scope of the family doctor and perhaps non-industrial psychologists.
That's where I come in, since I specialize in these overlooked realms, from productivity and work overload to the science of engaged experience (the life side). The coaching process is very convenient. We work together by phone, Zoom, or Skype consultations wherever you are in the world. We identify your goals and challenges and chart a path to the work and life you want.
We zero in on key adjustments to manage demands and difficulties. We find answers to bottlenecks, set boundaries, reframe pressures, and start solving challenges. It's effective, affordable, and fast.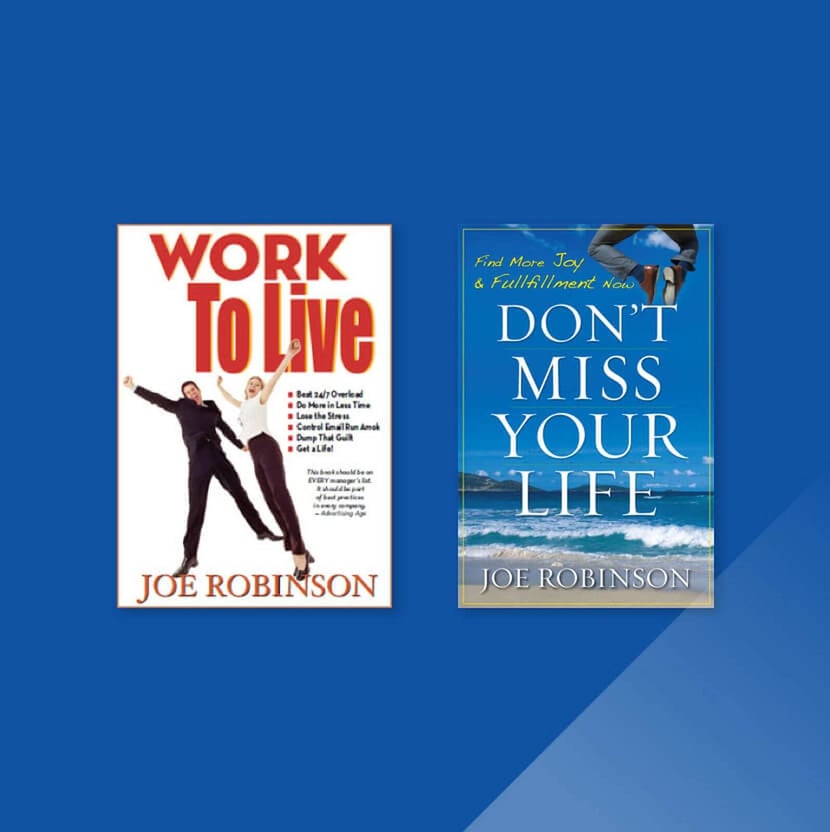 You Can't Play Hopscotch with a Flowchart
The other side of the work-life hyphen, life, often gets overlooked, but it is key to work, and, of course, satisfaction off the job. How we recharge and engage with our world off-the-clock fuels performance on the job, connects us with family and friends, and provides the gratification we need for core needs such as autonomy, competence, and connection with others.
In my book, Don't Miss Your Life, which shows through the science how to activate the fullest life, a brave Texan named Heather Burcham put it into the proper perspective. She was diagnosed with a terminal case of cervical cancer in her twenties and set out to live as much as she could in her remaining months. She said, "You are so lucky. You get to live every moment."
And we do. Yet we can only make a gratifying life happen with the right skill-set. The work mind of results and outcomes doesn't apply to the life side, which is about enjoying the experience of fun or learning for its own sake, no external rewards. Life is an internal affair. We find it through engaged experiences, intrinsic goals, and skills that help us determine the content of our life.
Quick, Dramatic Improvements in Work and Life
Many of my clients tell me that deciding to invest in themselves through coaching was one of the best decisions they ever made. My coaching program delivers quick, dramatic improvement on work issues and a clear path to achieve goals for success on the job and off. Here's what one client said:
"Joe's advice gave me the courage to take back my life, challenge my fear of imperfection, and realize that guilt is a choice. Thank you, Joe!" —Kristen, government attorney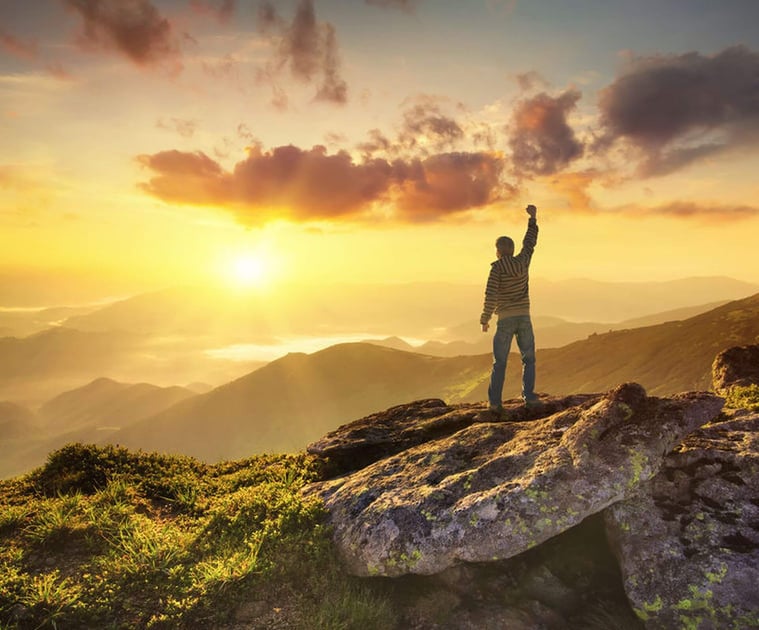 Try a Free Consultation
The great mythologist Joseph Campbell once said that it's not the meaning of life we are after but the rapture of being alive. In our happiest moments we are not worried about meaning, since we are in the thick of the experience of it. We can prioritize more of that with some adjustments to how we work and participate in our lives.
Click the button below for a no-obligation consultation, and let's chat. You can also reach me at 310-570-6987, or at joe@worktolive.info. Look forward to hearing from you.