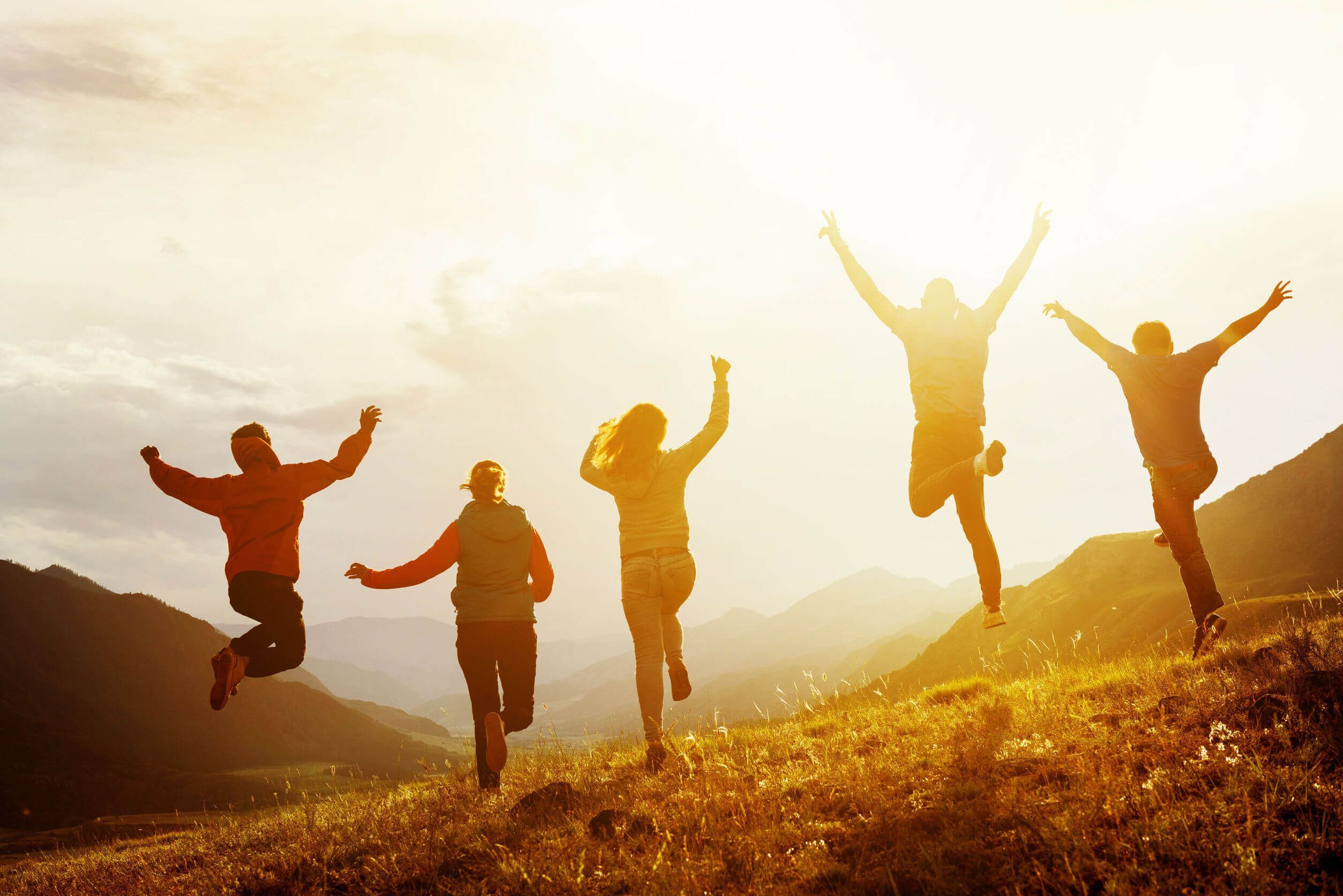 It's hard to be happy when you're designed to be jaded. That, unfortunately, is our lot, thanks to finicky brain neurons that get bored easily. We are wired to rain on our own parades, on even things we love to do if we rerun the script too much.
It's called adaptation. We get tired of eating the same dish over and over. The third viewing of the Adam Sandler film your kid wants to watch has you screaming for mercy. As Sade put it, "It's never as good as the first time."
THE SPICE OF LIFE SATISFACTION
And therein lies one of the keys to happiness and work-life balance that flies way under the radar. Variety. Researchers have found it truly is the spice of life satisfaction. The more you can vary the way you do the things you do, you can avoid the bane of what's known as hedonic adaptation.
Repeated exposure to a stimulus reduces its ability to excite or even repel. We get used to it, and it's no longer thrilling or, on the negative side, as horrific as it used to be. To sustain enjoyment, we have to keep the built-in boredom equipment from ruining our bliss.
Adapting to the environment is, of course, key to evolutionary survival. It's why you don't see Cro-Magnons working in particle physics. Yet the same talent that makes us good survivors makes us bad at enjoying the fruits of survivorhood.
HARD TO PLEASE
Studies show that lottery winners return to their mood set point within a year. People who get raises receive a quick bump of happiness, quickly adapt to the new funds, and want more money.
Adaptation makes us hard to please, particularly if it's adapting to something that has an external reward attached. External payoffs, such as money and status, are ephemeral, since they are about what other people think, not you. We don't really buy it, so it doesn't stick.
The roots of our unrest go to another of our most important evolutionary mandates—the drive to learn and discover. The low tolerance for repeats forced humans to override the safety equipment in the brain and search out the new. It's a learning device.
It drove hunter-gatherers to journey beyond the horizon to new lands, to pick up a hollowed stick and try to make sounds with it, and one discovery led to another until scientists are able to see the areas of the brain that light up when we are discovering something new, even before we discover it.
Brain scientist Gregory Berns argues in Satisfaction: The Science of Finding True Fulfillment that two of the main needs we all have for long-term fulfillment are novelty and challenge. Just the expectation of something novel, before it's even happened, sets off the dopamine receptors in the brain that make us feel good.
It's called the exploration bonus. We are programmed to learn and are rewarded internally when we do by the chemistry of satisfaction.
The operative word as a new year dawns is "new." If we can find ways to keep life new, our brain neurons are going to be happy, and us along with them.
THE HAPPINESS HUB
Before we start our search for variability and the novel, we have to first take a look at the main domains of happiness and which are the best at getting around the adaptation problem. Studies have found that 50% of our potential happiness is the result of genetic factors, so we can't do much about that.
Another 10% is due to circumstances—everything from job security to marital status, income, health and religion. The various circumstances of life surprisingly don't change happiness much, because once again, adaptation takes hold and then the thrill is gone.
The other 40% of the happiness pie, though, known as intentional activities, is where we can impact well-being levels and build in the novelty and variety that can perk up the dopamine receptors. Unlike circumstances, which are things that tend to happen to us, we make intentional activities happen, and that makes all the difference.
Intentional activities can encompass anything from riding a bike, to helping others, to doing an activity on the weekend, to positive statements we say to ourselves. They are self-generated interactions with our experience.
Happiness scholars Kennon Sheldon, Sonja Lyubomirsky and David Schkade found in one of their studies (2005) that "activity-based, well-being change lasted" and created improved well-being. People who get involved in activity-based positive changes find that these adjustments provide variety to their lives and, as a result, they didn't get sick of the activity.
VARY HOW YOU DO WHAT YOU DO
Activities are interactive and tend to be experiential and episodic in nature, so they are less likely to be filed in the brain's been-there, done-that folder. They are your personal experience and have an internal dimension that is more lasting than rote habits.
The researchers found several other key levers to increase novelty and avoid the adaptation trap.
1) Timing is a very important ingredient. If you really like a song, and you play it constantly, you'll tire of it quickly. You have to have enough time between each listening to keep it from becoming old news. Play it every day, and it will produce adaptation. Once a week will let you enjoy it much longer.
"People should strive to discover the optimal timing for each activity to remain fresh, meaningful, and positive," report Sheldon, Lyubomirsky, and Schkade.
2) Vary the activity. The way out of the adaptation rut is to adjust how you do things. This provides novelty and helps satisfy core needs such as autonomy and competence. If you take up running and jog the same route and distance every time, you can get bored, lose motivation and quit. Instead, go for variety. Find different routes, scenery, maybe running partners. Change the distance, too, which is better for your running anyway, as you can build up your speed on shorter runs and endurance on longer sessions.
3) Reflect and savor. You can weaken the adaptation effect of doing an activity regularly by spending a little time to reflect and savor different parts of it. Bringing varying elements of what makes the experience meaningful into your awareness after doing it helps keep the satisfying elements of it alive and varies your takeaway depending on what you focused in your recalled experience.
OVERCOMING OURSELVES
The key to activating more variety is two-fold. One, you have to overcome the fear/security side of the brain that wants you to do the predictable thing, because that's more known and, as a result, safer. All the research shows that your brain really wants and needs the opposite—engagement with your world. These experiences inform us through our memories that we are doing what we are supposed to be doing, exercising our self-initiative and learning tools.
As Sheldon found in his research, "The more positive and novel the recent experiences one can recall, the higher one will rate one's happiness."
Secondly, doing novel things takes effort. You have to deviate from habit, from the routine you can do without thinking. That means you have to overcome autopilot and the built-in laziness equipment. The law of least effort governs most of our behavior. We go for the quickest, the easiest, and reflex habit wins.
To overcome this default, we have to bring awareness to the fore and give ourselves a reason or goal for why we are going to take a longer, harder, or different route than usual.
Tell yourself I'm going to try a new dish this week, taste a different smoothie, read a new book, go to a new website, visit someplace different this weekend, because I want to learn, grow, and discover, to do what I'm here to do.
And best of all, as you meet your internal goals, the path to the new or unfamiliar will trigger other new routes that can keep your brain's questing chemistry alive in the dance of dopamine.
Get your bonus this year, with curiosity, exploration and variety.
If you would like to increase job and life satisfaction for your team, click the button below for details on my work-life balance trainings.