Schedule YOur Life Balance Class: "the missing piece of happiness"
Choose a date and time for our inspiring life balance course, "The Missing Piece of Happiness." The one-hour session gives you essential tools to make life outside work come alive. What's work for? What are we here for? Learn the skills that unlock a well-lived life.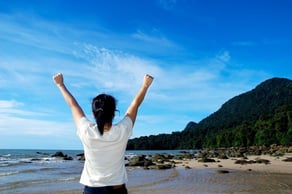 Discover the three core needs we don't know we need to be happy
Turn off the work mind, turn on the opposite life mind
Discover the power of experiences
Learn how to unlock the 40% of happiness you control
Turn affinities into passions
Add 8 hours of joy to your week
Deploy the 7 skills you can't live without

Avoid life's biggest regrets
Select a class date, then check one of the boxes for your class time. Click the "Book Class" button. To purchase, click the "Buy Now" button on next (thank-you) page.
We look forward to having you join us for this inspiring class! Life is out there if we are.