PUT YOUR LIFE ON THE CALENDAR WITH THE SKILLS OF FULL-LIFE ENGAGEMENT
In our busy lives it's hard to get to the living we are making for ourselves. But we can't wait till it's too late. This Life Balance class gives you the skill-set and inspiration to live your fullest life now, not later. Learn the skills of satisfaction through the latest research on happiness, optimal experience, and intrinsic motivation. Sign up for The Missing Piece of Happiness class and the road map to life as good as it gets, taught by work-life balance leader Joe Robinson, seen on CNN and Today and author of Don't Miss Your Life.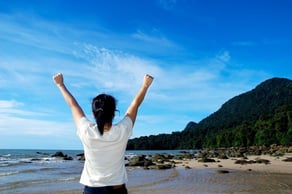 Discover the three core needs we don't know we need to be happy
See why there's no success like recess
Discover the power of experiences
Learn how to unlock the 40% of happiness you control
Turn affinities into passions
Add 8 hours of joy to your week
Deploy the 7 skills you can't live without
TO BOOK CLASS: 1. Choose a class day in right column. 2. Check one of the boxes for your class time. 3. Click the "Proceed to Payment" button at bottom of right column. 4. Click the "Buy Now" button on the next THANK YOU page. 5. Purchase your class on the next menu with a credit card.
Life is out there if you are!