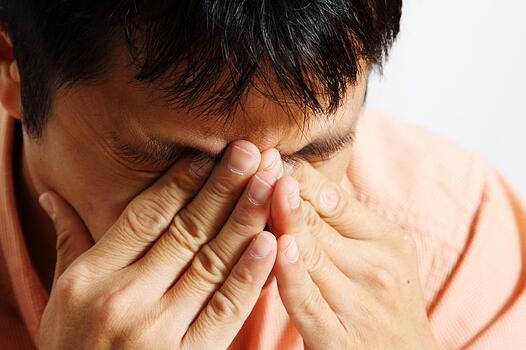 Call it tension, pressure, or overwhelm. Whatever your term for stress, the fact is that just about every office has no shortage of it, and that's bad news for productivity and profits. Stress costs American business a staggering $407 billion a year, reports U. C. Irvine researcher Peter Schnall. Unmanaged stress is the biggest source of long-term absence at any company.
Studies show that stress undermines intellect, decision-making, planning, motivation, retention, revenue, and just about anything an organization is trying to accomplish. This should make stress management an essential tool at any company. Ignoring stress is far more costly than a stress management program and is compounded daily by the toll of mistakes, medical bills, conflict, absenteeism, and crisis mentality spread by stress.
Few of organizations ever get the hard facts on stress's impact on business. I find that management takes steps to rein in stress and burnout once they have the research data in hand. So let's do that now with a look at the top four bottom-line reasons why stress management is one of the most cost-effective strategies to improve productivity, engagement, and profits.
1. Stress management programs increase productivity. Chronic stress is antithetical to getting things done. It keeps brains constricted to perceived crises, drives panic mode, and fuels emotional decisions. Stress is a major factor in presenteeism, the phenomenon of being physically at the office but mentally checked out from cognitive exhaustion or anxiety. Presenteeism means lost productive time, from a reduced quantity of work, to time not on task, and conflicts with others. Stress also undercuts innovation and creativity by fixating brain neurons on problems, instead of solutions. Studies show that stress management programs can increase productivity—6% in a study by Kathryn Rost—by restoring mental functioning and cutting absences. Another stress management program increased sales revenue by 23% and reduced absenteeism by 24% (Munz, Kohler, Greenberg, 2001).
2. Stress management provides huge savings by cutting the costs of stress-related illnesses and absences. Injuries tend to be what most people focus on with disability claims, but what's not generally known is that 90% of workplace disabilities are illnesses (Jauregui, Schnall, 2009). The major driver of chronic illnesses and conditions is chronic stress, which suppresses the immune system, increases the bad cholesterol and decreases the good kind. Stress is a factor in five out of the six leading causes of death, from heart disease to diabetes. More than two dozen studies show the connection between job stress and heart disease, which is very costly for any organization. Costs for stressed workers are five times higher than they are for the average employee (Goetzel). Sick employees produce much less than healthy employees and are often absent. The tab from absenteeism at large companies is $3.6 million per year (Bureau of Labor Statistics).
3. Job stress causes good employees to leave. Stress management makes them want to stay. Forty percent of those who leave their jobs each year do so because of stress (Hoel, Sparks, Cooper, 2001). As I'm sure you know, this is very expensive. Turnover costs average 120-200% of the salary of the employee. The list of retention costs is long—separation pay, the cost of temporary workers, hiring costs, the time spent recruiting and interviewing a replacement, testing costs, training costs, lost productivity during the transition, and impacts on coworkers who may have to do more to pick up the slack. A study by Nextera Enterprises found that industries with high turnover have 38% lower earnings. Manufacturing companies that have less than 3% turnover have been found to be almost 170% more productive than firms with turnover more than 20% (Jusko, Industry Week, 2000).
4. Stress and the last stage of chronic stress, burnout, kill engagement. Stress management builds the vitality and resilience that fuel engagement. Employees with job stress have higher levels of anxiety (Bourbonnais, Brisson, Moisan, 1999), more depression (Mausner-Dorsch, Eaton, 2000) and hostility (Bosma, Stansfield, 1998). Stress, burnout, depression, and hostility are the opposite of engagement's qualities of vigor and dedication. They drive disengagement, people too distracted, mad, or ill to put the needed effort into their work. Since stress is highly contagious, the crisis mentality and cynicism spread to infect your whole team or organization, dragging down engagement with them. There is a direct line from healthy employees to engagement and healthy bottom lines.
The reflex with stress is to look away or deny it. The evidence says that doesn't work. Not dealing with stress actually enables it, since stress is fueled by uncontested rumination, something that happens when stress is not taken on and resolved, but, instead replayed over and over.
Stress management programs root out the patterns and thinking that drive stress by reframing stress reactions, building resilience and coping skills, and creating healthy renewal strategies that buffer the pressures that sap emotional resources. At a time when everyone has to do more with less, stress management is as essential to an organization's earnings outlook as any new product launch.
If you would like to free up the engaged energy of your staff, increase productivity, and cut health costs, click the button below for details on our stress management program and visit our Stress Management page. Get proven tools to work smarter and more effectively.