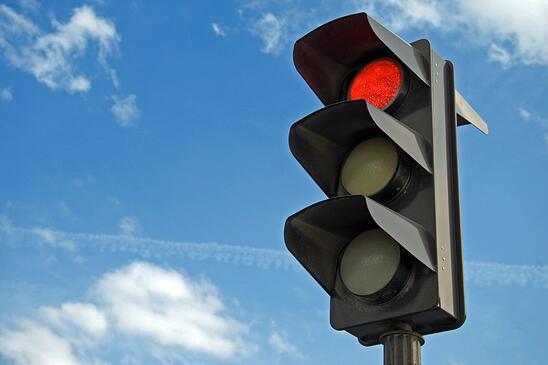 I wouldn't want to live in Los Angeles, Houston, Boston, or any other city without traffic lights. The roads are crazy enough as it is, but without rules of the road, you've got anarchy. Yet that is the situation we face at companies large and small these days.
The anarchic flow of messaging and interruptions pour in without rules or any kind of traffic management, causing massive tie-ups that lead to always-on availability, disruptions and distractions that torpedo productivity and drive overwhelm and unbalanced characters.
THE GREAT UNSPOKEN
The pattern operates unchallenged, devices calling the tune, with the humans caught up in a kind of learned helplessness. The unbounded pattern runs the show because of one basic behavior: silence. We don't address the elephant in the room and so it proliferates.
When vagueness rules, so do lack of boundaries, constant device-checking, and expectations of instant response. Researchers say this doesn't make sense, because it's highly counterproductive. An unbounded world shreds working memory and attention, drives stress and burnout, and leaves staff disengaged and cynical. But there's a lot we can do to control the traffic by setting boundaries at work.
DEFAULT TO YES
I led a half-day work-life balance program last week for a global organization facing many of these issues. The group of managers, hailing from China to the U.S., to England and Germany, were highly committed to their work—and, prompted to zero in on hurdles, turned out to be hungry to talk about ways to manage competing demands and time zones and carve out better boundaries and work-life balance.
My experience is that it's not lack of interest on the part of managers that keeps the cycle going. In the course of our session, the consensus was that in the scramble of information overload and exploding to-do lists, there has been a default to take on more than we can do well. Too many of us don't pause long enough to reflect if we can really take on one more thing right now.
Traffic management in the working world is handled through boundaries. Speaking up about them and identifying bright lines is as logical for business as it is for work-life balance, research shows. Boundaries build focus and attention, chaos delivers the opposite.
One Harvard report found that people who have true satisfaction in their working lives are good at recognizing the "just enough" point on a given project or day. The number one factor in that satisfaction was the "deliberate imposition of limits."
ENGAGEMENT REQUIRES COMMUNICATION
If we knew how important communication is for employee engagement, there would be a lot more talking. Studies show that the worst engagement is for employees whose managers never have time to meet with them, while 87% of engaged employees know their managers well.
When no one has a second to communicate, we don't ask questions, prioritize, and work effectively. Collaboration is the most effective leadership model for employee engagement, and that comes from communication, something that satisfies core psychological needs that make people feel valued. Feeling valued is the driving force behind the discretionary effort of engagement, something that can make employees 28% more productive, according to Gallup.
Reining in the unbounded world can start in any department and organization with a conversation about task bottlenecks, deadlines, overcommitment, and the work-life challenges that come from letting devices and blind frenzy call the shots. The humans can install traffic lights, using the most basic management tool: boundaries.
And that is how the global company I'm working with is proceeding, moving forward with a new handbook on effective work norms to provide best-practice guidance for regulating devices and interruptions as well as understandings about availability and emergencies.
Solving the traffic-light problem solves many others in the process, increasing productivity, morale, and engagement, as it reduces stress and helps everyone find the space to strike a better work-life balance. Isn't that worth stopping the traffic for a second so we can go forward without crashing?
If you would like information on our work-life balance, productivity, employee engagmenet, and stress management programs, click the button below for more details.