GET YOUR FREE E-BOOK, "HOW TO DO A WORK-LIFE BALANCE SURVEY"
How employees feel about their work-life balance is a critical factor in performance, engagement, and retention. Employees with good work-life balance work 21% harder, studies show. Get the complete 20-question work-life survey, plus evaluation of each measurement, in this 22-page e-book.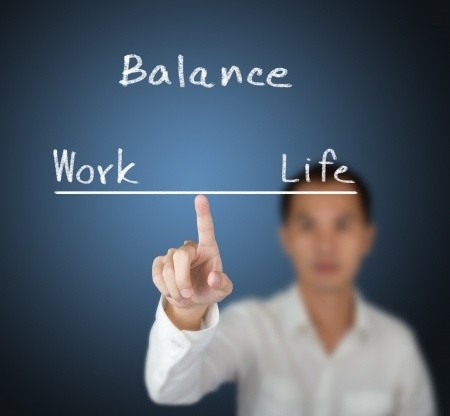 Find out how your team or organization is doing on:
• Work-life conflict
• Managing workload
• Time management
• Engagement and commitment
• Stress and burnout
• Communication with managers
* Support and development
Get the data you need to keep top talent and increase engagement. Click on the orange button and then the blue, highlighted text in the thank-you message to get your 20-question Work-Life Survey e-book.