CONTROL CHAOS AND OVERLOAD WITH OUR Crazy-Busy Overload CLASS
The more you check email, the more you have to check it. Interruptions erode impulse control. End the anarchy with tools that help you be more productive by managing time, devices, and distractions with strategies from the science. Sign up for your Crazy-Busy Overload class via Zoom today with productivity leader Joe Robinson, seen on CNN and Today.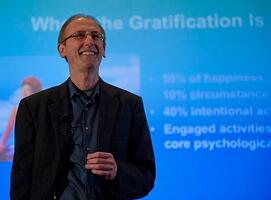 Learn how to:
Control email, text, IM overload
Manage interruptions & intrusions
Set boundaries
Build focus and attention
Improve prioritization & time estimation
Control time urgency
Redesign task bottlenecks
Cut stress
Boost energy and vitality
TO BOOK CLASS: 1. Choose a class day in right column. 2. Check one of the boxes for your class time. 3. Click the "Book Class" button at bottom of right column. 4. Click the "Buy Now" button on the next THANK YOU page. 5. Purchase your class on the next menu with a credit card.
Look forward to working with you! Get tools that make life better.