Smash Stress Campaign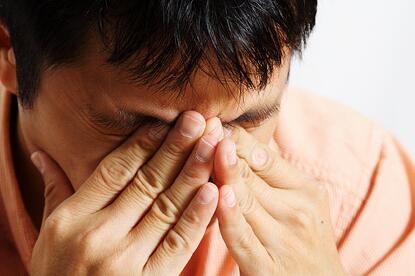 Stop the Stress Epidemic
Save Lives and Cut Outrageous Health Costs
Stress is the health crisis behind the health care crisis, costing millions of lives and billions of dollars. Stress is a factor in five out of the six leading causes of death and accounts for 60% to 90% of all physician visits. The total cost of stress to the economy is more than $1 trillion, reports Peter Schnall, clinical professor of medicine at UC Irvine and co-author of Unhealthy Work.
But stress is an invisible crisis, obscured by a belief that it's normal and no big deal. It's the giant elephant in the room. The World Health Organization calls stress "the 21st-century health epidemic." Sarah Speck, a cardiologist and stress expert at Swedish Hospital in Seattle, calls stress "the new tobacco," a health risk she sees on the operating table.
Yet there's no public health focus on stress, even though it kills more people than traffic accidents and nicotine combined. Instead, we treat the symptoms of stress—heart disease, high blood pressure, diabetes, anxiety, stroke—and lives and money are burned.
Join the Drive for Stress Screening and Management
The Smash Stress Campaign believes it's time to act on this public health emergency. Stress levels have increased 30% over the last three decades. Our goal is to go after stress with the same intensity and national focus that reduced smoking. We can cut personal health tragedies, bills—and the national debt—by making stress prevention a keystone of our health system.
We are calling for stress screening and management to be covered under the Affordable Care Act. Sixteen preventive services are covered under the law, from cholesterol screening to depression screening. We want stress screening to be covered too. We can do this and transform our lives, communities, and nation.
I was inspired to start this campaign by Dena Patrick, of the social volunteering site wishadoo.org, who discovered that part-time FEMA workers got no health benefits. She launched a petition drive that received 112,000 signatures. That sparked a change in policy, and now those FEMA workers get health benefits. We can do it too.
Make Stress a National Priority, Covered by insurance
In my stress management training work, I've met people who have had heart attacks at 29, nervous breakdowns at 35, and who have been hauled out of their offices on stretchers from stress-triggered myocardial infarctions.
It's time to end the needless suffering and insane bills triggered by something we can prevent. We have the tools to manage and control stress. We just need to get those out to every American. Please sign the petition to make stress screening and management part of the preventive services covered for every American.
Join the Campaign and Spread the Word
This is a grassroots effort. Nothing will happen unless we can rally people like you to support the campaign and change healthcare policy. Please visit the Smash Stress Facebook page and tell us how stress is affecting your work, life, relationships, and health. Tell us what your life would be like with stress under control. Who do you know that could really use some help with stress?
Share the petition and the Smash Stress Facebook page with your friends on social media. Together, we can beat the stress epidemic and take our health and lives back!
Thank you!!
Joe Robinson