HELP YOUR TEAM WORK SMARTER, LIVE BETTER WITH AN INSPIRING WORK-LIFE PRESENTATION
"Fantastic!" - IBM "The best choice we could have made." Nestle "A home run!" - MedQuest
Give your team a work-life balance program that inspires, engages, and gets results. Get a no-obligation quote and highlights of Work Smarter, Live Better, our powerful employee training and keynote from work-life leader Joe Robinson, seen on CNN and Today. This virtual and in-person program offers proven strategies from the neuroscience and best practices to: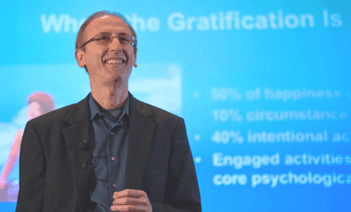 • Manage stress, pressure, and overwhelm
• Control unbounded devices and distractions
• Deploy the most effective time management and motivation strategies
• Increase focus, attention, and impulse control
• Build the skills of resilience and optimism
• Recharge brains and bodies
• Increase happiness and activate the most fulfilling life
Make your event a resounding success. Just tell us what type of program you are interested in, click the orange button, and get price and program details today.